What is Openpay?
by The Iocea Marketing Team
---
Earlier this year, iocea partnered with Openpay to provide new payment opportunities for our clients. If you don't yet know too much about Openpay, then here is everything that you need to know…

What is Openpay?
Openpay is a simple to use buy now pay later service. But unlike other companies working in the same field, Openpay doesn't charge interest and there are no hidden fees. Openpay works with a wide range of stores and lets you spread your purchases over time. This way you can buy the things you want whilst you manage your money in a smart and easy way.
The only fees attached to the service are late charge fees. If you miss a payment, you'll be required to pay up to £15. But if you ask us, this is a pretty good deal considering all the benefits of using Openpay. If you keep track of your monthly repayments then you'll never incur any additional charges, leaving you feeling stress-free! For retailers, give customers a smarter way to pay with Openpay's Buy Now Pay Later solution, trusted by thousands of brands globally.
What are the merchant benefits of offering Openpay?
Buy now pay later platforms like Openpay are essential if you're selling goods or services. Studies show that in the UK alone, 4 out of every 10 brits use buy now pay later platforms, and this number is only expected to grow in the coming years. If you're running a business and looking to stay relevant and give the ultimate flexibility to your customers, then Openpay is essential for you.
What are the customer benefits of offering Openpay?
As a customer, using a quick and easy app like Openpay to buy your favorite items has numerous benefits. We've already talked about the lack of hidden fees and zero interest, and yes these are amazing, but Openpay doesn't stop there. Openpay works with various UK retailers, meaning that you can choose to pay how you want with your favourite high-street shops. As well as working with big brand names, Openpay also offers an extended repayment window. Depending on what you've purchased, you can have up to six months to pay. This flexibility is key when trying to manage your finances and it gives you that all-important freedom to make more choices with your money.
In which UK shops can you use Openpay?
Highstreet shopping is great, but buying your favourite items in the comfort of your own home is hard to beat. Openpay works with a number of online and in-store retailers so that you're free to use your money in a way that works best for you.
In the UK Openpay works with various brands across the country. Looking to tighten security at home? Openpay works with CÜRV who supply security cameras as well as a plethora of other home electronics. Inspired by England's performance in the Euros and fancy yourself as the new Harry Kane? Openpay works with JD Sports so you can get those new boots you've been eyeing and spread the cost. Or maybe you've been searching for a new watch to spruce up your outfit? Openpay and WatchShop have just teamed up to offer you exactly that! The point we're making here is that Openpay works with a wide range of different companies so that you can get the best deals on pretty much anything. From rugs, security cameras, football boots, and perfume.
Other shops include:
Look Fantastic

Monsoon

The Watch Hut

My Protein

The Rug Company
See the full list of UK shops by clicking here.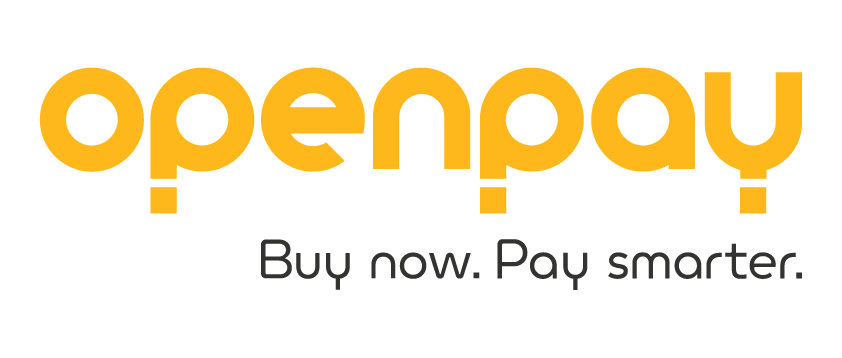 How can you add Openpay to your website?
Iocea eCommerce Solutions are partnered with Openpay, which means that our website developers are able to add Openpay payment options onto your website and checkout. There are a huge number of benefits for adding Openpay to your checkout, including meeting growing customer demands, gaining a competitive advantage, maximising sales potential and increasing customer loyalty.
To get started with Openpay, get in touch with our Lincoln eCommerce specialists today!