How To Prepare Your Website For Black Friday Traffic
---
Are you prepared for Black Friday?
Black Friday is a key event that requires preparation, not only in terms of offers you're going to provide, but also preparing your website to ensure a smooth and quick online experience for your customer. Every year, there are large online retailers fail to accommodate the sudden influx of traffic to their website, resulting in website crashes and checkout errors.
That's the sole reason YOU need to start planning to prepare your website NOW!

Firstly, ensure that you are using a high-quality email platform to conduct your marketing. Secondly, make sure that your website is fully prepared for the increase in traffic. Follow our tips in this article to help you make sure that your business is ready for the big day.
Contact us to find out more about iocea email marketing agency Lincoln and ioceamailer (our email platform) for help with email marketing campaigns. We also offer cloud hosting services to support your website, as well as specialise eCommerce services.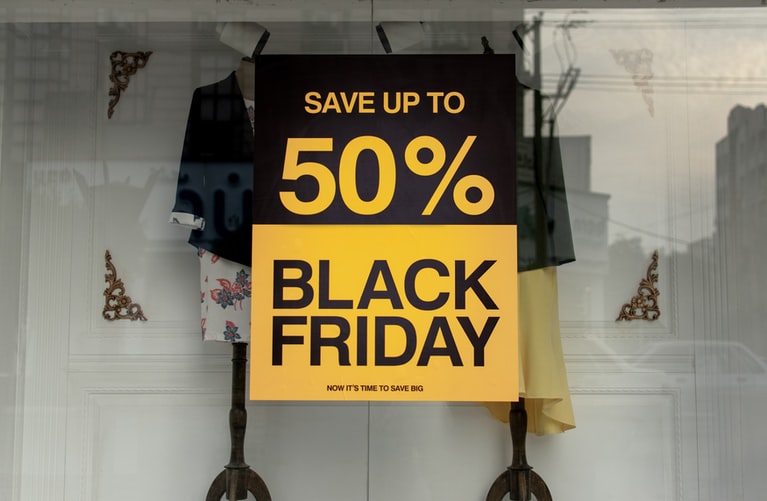 Use previous years data to make predictions
If you have already battled through a previous Black Friday you should use the collected data to predict the traffic you should be expecting this year. What happened last year compared to the year before? If there was a big change, you may need to look into your Google Analytics and assess the changes you've made and see how this has affected your traffic.
Context is key – if you ran a discount last year and aim to up your game this year with an even better offer you can safely predict more traffic to your website. For example, if you ran a 20% offer last year, you can be assured if you were to run a 50% offer with free shipping this Black Friday, your sales will be up, along with an inundated amount of traffic to your site.
If this is your first time dealing with Black Friday Traffic you need to research the sales of other online business' similar to you and assess your current every-day traffic. This will allow you to predict a 10% or 20% rise in traffic depending on the offer you are having or effort you are wanting to put into the event.

Conduct load testing
Once you've gathered your data and assessed previous years for your website you can look at load testing your site. What is this? Load testing is a way of understanding what your site can currently handle in terms of traffic. It allows you to simulate a real-life situation on your site. For example, if you are anticipating around 70,000 visitors on your site, you can simulate that load and see exactly how your site would perform. This leads onto you identifying any potential problems and you may need to look at: hosting & performance optimisation.
We offer specialist eCommerce services and testing services to help you with this.

Put extra effort into your marketing
Whilst preparing for Black Friday it can be easy to lose sight of your main goal and focus on the amount of traffic expected. Even though you may not intend to send your marketing email campaigns or change banners on your site quite yet you can get one step ahead and have all preparations in place to ensure you have a seamless holiday.
We recommend you design and implement, targeted landing pages, email campaigns, marketable landing pages and your checkout optimisation. Adding those little finishing touches will put you one step ahead and improve your customer's overall experience on your site. After all no-one wants that added pressure of creating marketing materials during the busy lead up to the festive season.

Make a lasting impression
It's no good going into this event blind; you need to have a structured and usable plan in place to ensure your customers have a flawless experience. Your site needs to run perfectly no matter what is thrown its way.
When I say create a lasting impression, I mean a good one. Whether you are a large or small company your goal will without a doubt be to increase sales over this period, however, you also need to think about customer retention and aim to make these new customers return. If you have a slow and unreliable website, users are likely to switch to a different site and spend their money elsewhere.
Some top tips from iocea:
- Enable gift cards
- Set up alternate payment methods in case your primary payment method fails
- Update transactional emails with holiday shipping details

Let us help you
Here at iocea eCommerce agency Lincolnshire, we pride ourselves in giving the high level of service our clients deserve. Whether you need help in terms of eCommerce, marketing or cloud based hosting services, we are on hand.
Contact iocea today to discuss your needs with us in time for this busy holiday period.